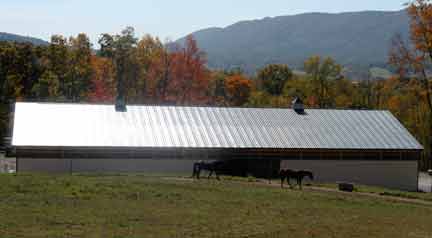 Located on more than 185 acres surrounded by 30,000 acres of state game land, Evonly Equestrian Center is a full-service training center, with a 155' x 68' indoor arena, an all-weather, lighted outdoor arena, a full course of arena fences, a variety of cross country fences and miles of trails - from easy hacks for young horses and beginner riders to challenging mountain trails for the more adventurous.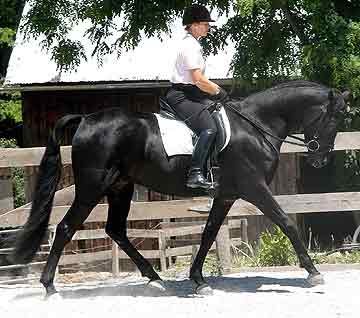 Young horses are started in a cross-training environment and all horses are schooled in and out of the arena from the very green to the finished competition mount.

At Evonly, we strive for the highest standards of care for the horses and employ an excellent equine dentist, farrier, veterinarian and chiropractor and have a feeding program that is based on the latest research in equine dietary needs and an insistence on high quality nutrition tailored to the individual.