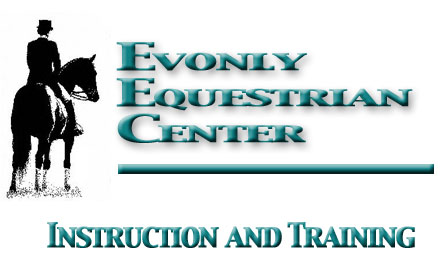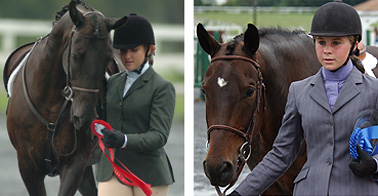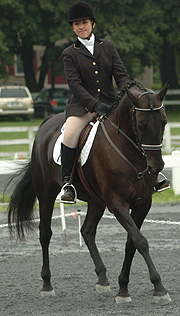 Evonly Equestrian Center's resident trainer/instructor is Lori Shoemake, who has classical training in dressage, combined training and jumpers. Lori has competed extensively in dressage, working hunter, combined training through preliminary and has won national year-end awards through third level in dressage.
She also has earned the USDF Bronze Medal on Spring Hollow Morgan's foundation stallion, Statesmans Silhouette and in 2001 won the American Morgan Horse Institute prestigious Van Schaik scholarship to continue her work with Uwe Steiner. In addition, she has been a Pony Club district commissioner and is a certified Pony Club examiner.
Lori accepts horses for training - both short-term and long-term - and specializes in developing mounts for amateur and junior riders in the sport horse disciplines - dressage, hunter and combined training.
Individual instruction and weekend clinic programs are available on your horse and we have a limited number of school horses available for on-farm instruction.
Programs are geared for each individual to help you reach your riding goals. Inquire for rates and scheduling.